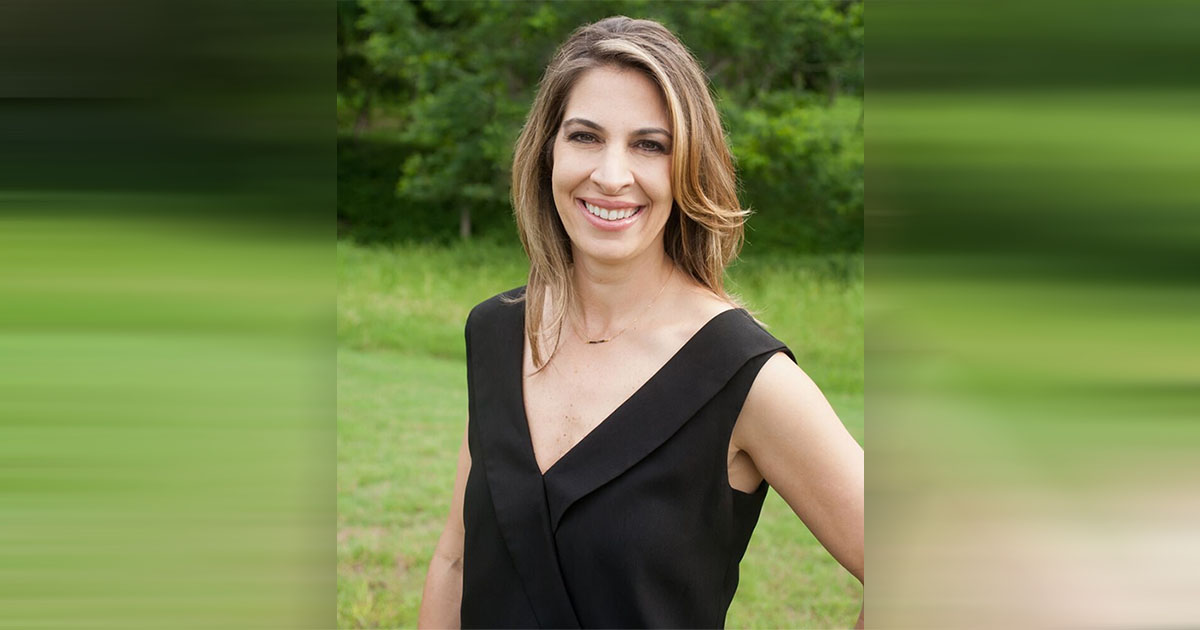 Elizabeth Riley
Not only does she look remarkably like Bullock, but she also personifies the movie character's other traits: Christian values, a "never-say-never" attitude and a strong belief in people.
"People join people and after meeting (eXp Founder) Glenn (Sanford) and (eXp Realty CEO) Jason (Gesing), I knew this was where I needed to be," she said of her decision to join eXp Realty.
After almost 10 years with the same brokerage — first in Atlanta and then in Austin — Riley wasn't looking to jump ship. But the need for a new start propelled her to take stock of her priorities.
"It was 2014 and I ended up No. 1 in the (Austin) Northwest Market Center. I didn't even know how well I was doing, but I was burned out," said Riley. "My focus should have been God and family, but it was all business and my balance was off. I told my husband I was getting out and he was surprised because he knew I loved what I did."
eXp Is 'the One to Watch'
Riley was ready for something different, but she didn't want to start her own brokerage. That's when former Atlanta real estate colleagues opened her eyes to eXp.
"They kept talking to me about eXp, but I didn't hear them, didn't listen to them," said Riley.
Finally, she met Sanford and a few others from eXp, and was shown the business model. "I listened to their words and watched their interaction," Riley said. "I thought, 'I really like these people. I can get back to basics and get rid of politics.'"
Another thing that convinced her was reading Stefan Swanepoel's Trends Report, which said eXp is "the one to watch," calling it the "Amazon.com of real estate."
Balancing Real Estate and a Family of Six
Riley joined eXp in May 2015 and hasn't looked back, racking up record sales, including consistently achieving top 50 Platinum status in Austin, earning eXp ICON Agent status for five straight years and being the top-producing individual agent for all of eXp in 2016 and 2017.
And she has done all of this while balancing her family of six, including her four kids between the ages of 6 to 13 who attend three different schools and have active lives of their own.
"If I ever lose my iPhone or calendar, I'm in big trouble," Riley says with a laugh.
And with all four involved in basketball, she says she feels like an "overpaid, glorified Uber driver."
Elizabeth relies on her husband, Wes, and "tribe of friends" to balance work and family life.
Riley and her husband, Wes, split duties as much as possible, but since he travels often for business, she relies on "her tribe of friends," but especially her house manager, Ana, who is "like family" and helps with cleaning and whatever needs to be done, as well as her assistant, Jenn. "Without Ana and Jenn, I can't do what I do."
Riley also says being a part of a virtual brokerage has definitely made an impact on her business and work-life balance.
"Gone are the days where I have to waste precious time standing outside an office waiting on someone to answer questions or sit on hold," she said.
And, with the help of eXp's tools such as its Workplace communications interface and VirBELA's virtual world environment, it has allowed her to connect and collaborate with top producers and real estate minds all over the country.
"I'm much more present with my family and children and am able to show up in ways I couldn't before due to the freedom our virtual campus provides," said Riley. "That never could happen before with my bricks and mortar office."
Riley's Own Upbringing Is a Story Unto Itself
Sitting down and taking it easy was never an option for Riley, whose childhood years were chaotic. Her parents divorced in Texas when Riley was young and eventually, she and her brother were packed off to Wyoming with her mom and stepdad. But, life in Wyoming was far from quiet. That's because her parents fostered 180 children during a 20-year period. It was a very dramatic home life, sometimes involving horrific situations, and it has been all chronicled in a book by Riley's mother, "Murder, Motherhood and Miraculous Grace."
"My whole family's story is in black and white and print," said Riley, recalling that one good thing came from this experience, too. When the system brought hearing-impaired kids into their home, it was an opportunity to learn sign language. "My mom knew sign language and taught the neighborhood kids (how to sign). Everyone in the family was signing. One of my goals is to become certified in signing. Actually, we had a group of 20 of us who signed at events. We performed for a Kenny Rogers concert."
Riley has mixed emotions over those years. "We were all kind of lost in the shuffle. That's why I want to be present with my kids."
With a bustling house of schoolkids and success at a big job, Riley takes pride in her multi-tasking skills. "I don't sit still. It makes my husband nuts. But, I can get a lot done in a short period of time."
Making Sure Agents' Voices Are Heard on eXp's Agent Advisory Council
Riley has a deep drive to succeed and one reason is somewhat painful. Her father, who was a Navy pilot and then became a commercial pilot for Continental in Texas, was "unemotional and unaffectionate," Riley said. "When he learned I was doing real estate he said, 'I just wasted all my money (on sending you to college).' I always wanted to prove to him I was worth something," said Riley.
Year-after-year, Riley proves it. In 2019, she closed on 51 transactions for a total of $19 million in sales. In addition to managing her listings, she coaches, collaborates and speaks on panels — all gratis.
She also serves on eXp's Agent Advisory Council, which she feels is a huge honor.
"I feel that one of the unique things about eXp is that the agents truly have a voice and leadership is listening," she said. "To serve in such a leadership position is not one that I take lightly and I'm constantly engaging and interacting with agents to really understand what we can do to make sure the agent voice is still a top priority so we can continue growing a sustainable company Glenn envisioned so many years ago."